Tips and News
View all

How to earn more: Tips
Develop a mining network - increase your income
Lone wolves are creatures of books - in real life we often rely on others. With the CryptoTab browser, you may make money alone, but your income increases exponentially with other miners' help.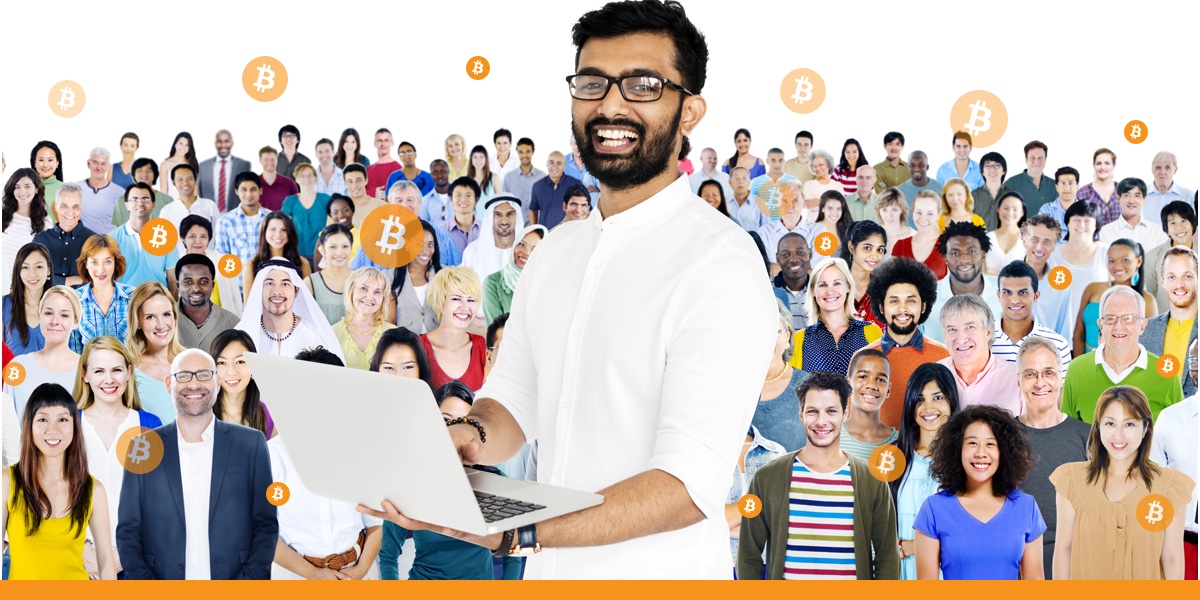 Income from mining network
Let us explain how it works: invite friends using your personal link and get 15% of each of their profits - they call on more people while you receive additional 10% from these new users and so on up to the 10th level of the network. Your network grows - your income increases. You don't even have to mine on your own: we will pay interest until at least one member of your network uses CryptoTab.
How to attract other miners
Social networks
Among your friends and followers, there are surely those who wish they could gain income by simply using a browser. Well, tell them about CryptoTab by writing a promotional post or a message on Twitter, Facebook, Reddit, Tumbler and other social media, and make their dream come true.
On Facebook, you can share posts not only in your feed, but also in groups - even in those where you are just a member. Find communities with a large audience, publish promo posts, by pressing the "Share in group" button and you will ensure the growth of your mining network!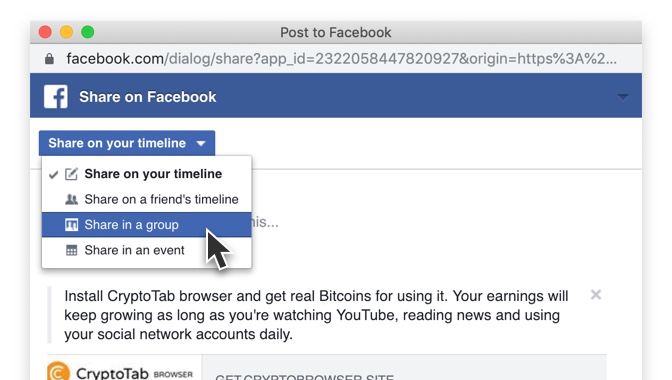 Instant messengers
Your contacts in WhatsApp, Telegram, Viber, Line and other instant messengers may be profitable! People are more willing to respond to messages addressed to them directly, so communication in instant messengers may work better than posts in social networks. Send around a short message that explains what is the benefit of CryptoTab mining and how it works. Do not try to sound seriously and formally, write in simple words: just like chatting. And if you are not sure of your writing skills, use ready-made texts.
Email
E-mail is a proven promotion channel that should not be disregarded. Everyone has an email, moreover, in the letter you may write something that does not fit in short message or post. Use CryptoTab Promo logos, banners and other materials in the design - this will make letters eye-catching and more convincing. Do not forget to greet the recipients, try to write briefly and relevant. Be sure to fill in the "Subject" field, otherwise the letters will get into spam!
Use different links
Add several referral links to track the efficiency of different promotional platforms. Focus on those platforms that generate more traffic and leads; if the channel is not working - try another approach.
How to add a new link
Referral links may be added on the CryptoTab Affiliate website in the sections "Invited users" or "Links". Click "Add link", enter a name and a comment, then click "Create."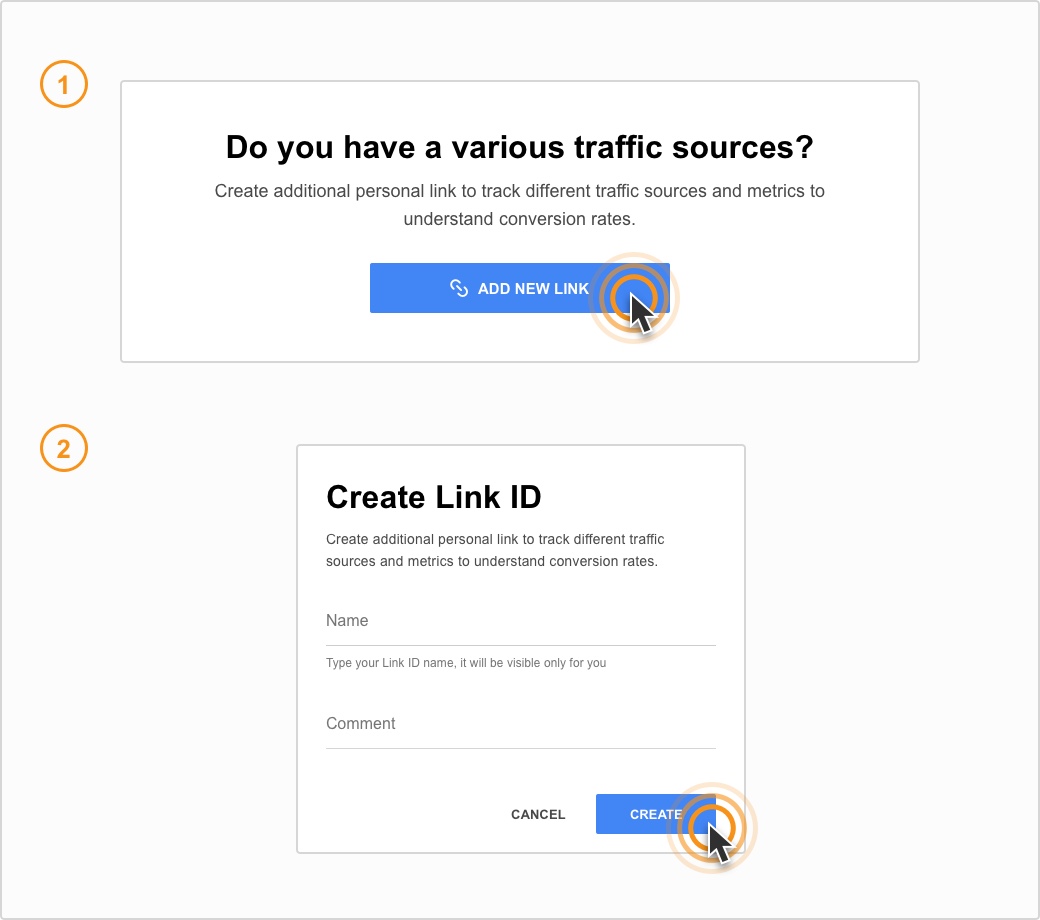 CryptoTab Promo
Ready-made promo materials to attract users
To make it easier for you to develop your mining network, we have prepared a set of promotional tools that you can use to write posts and letters. They will help attract more miners and increase your income.
| | |
| --- | --- |
| | Icons and logos |
| | |
| --- | --- |
| | Landing pages |
| | |
| --- | --- |
| | Images for promo posts |
| | |
| --- | --- |
| | Banners |
| | |
| --- | --- |
| | Interface screenshots |
| | |
| --- | --- |
| | Texts for promo posts |