Tips and News
View all
Effective Crypto Farm: You do not Need PC
New CT Farm:

Simplicity and Comfort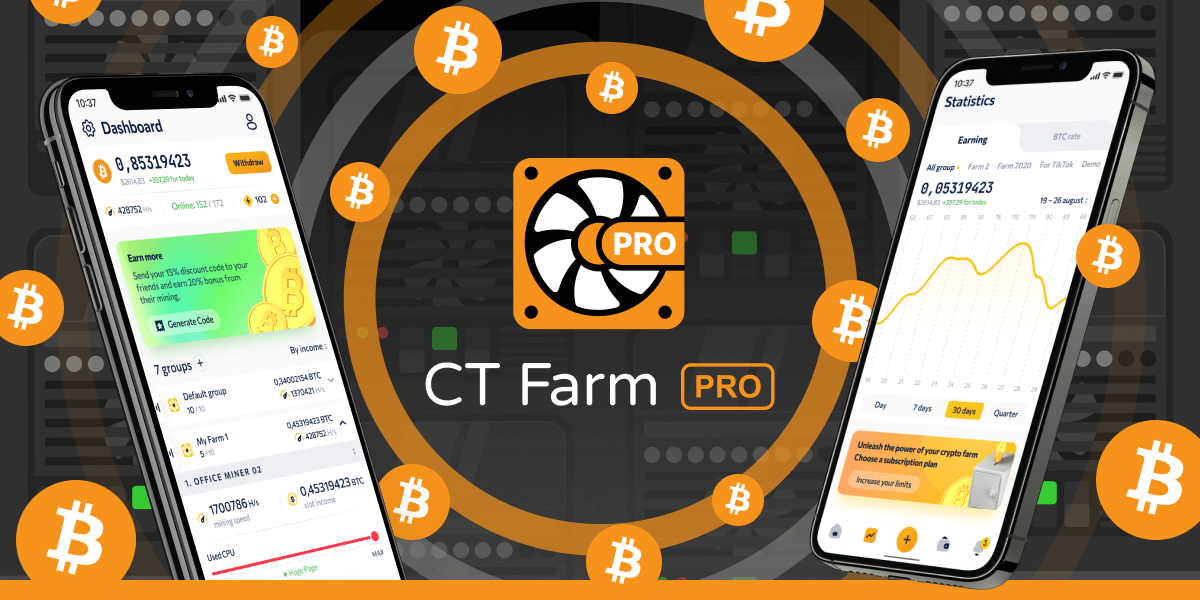 What does it take to set up a crypto farm? Just one app — CT Farm!
Enjoy a steady income in BTC. Why postpone this opportunity? You don't even need a PC to do it!
Just use Pool Miners: choose a configuration from the list and enjoy a steady income in BTC. Start building your mining farm right now! And don't forget to claim your free Pool Miner with the subscription on Android.
If you have a computer of any capacity, don't let it stand idle, let it generate income too. Create your own mining network with any number of PCs and control it from any device or Web.
Withdraw Bitcoins as many times per day as you like with no restrictions or fees as CryptoTab pays them for you.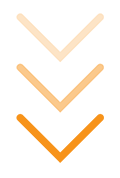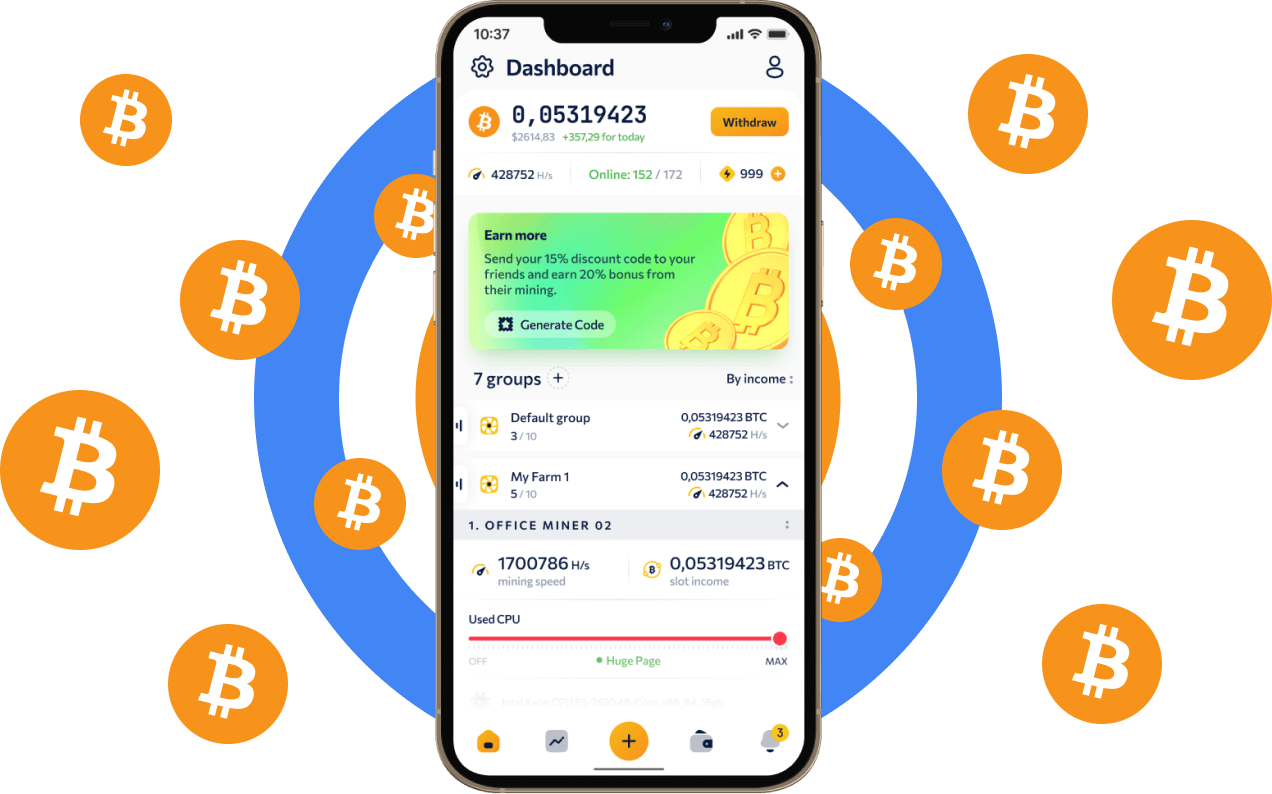 But if you're an experienced crypto-enthusiast, you'll love the updated version — CT Farm PRO, available on iOS. It has a completely redesigned interface, new professional features, flexible purchases, and unlimited hardware space with no slots. Just connect any number of PCs or add Workers to earn without hardware — CT Farm PRO will do the rest.

You're one step away from creating your own crypto farm that fits your smartphone. Take that step bravely!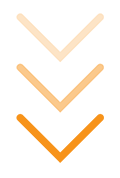 Get it on App Store