Tips and News
View all

CryptoTab Promo Tips
How to Buy Referrals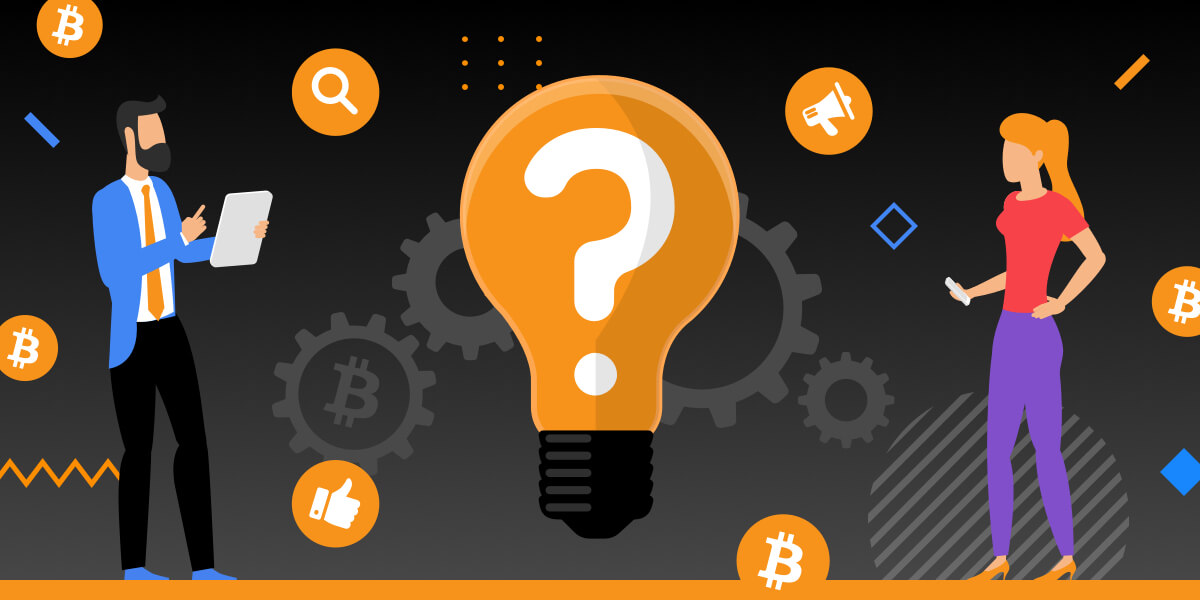 You probably already know how profitable it is to introduce CryptoTab Browser to your friends. And that by developing your mining network, you get a source of passive, but steadily growing income.
Let's say you sent an invitation to all your friends, followed all the advice from the "Tips & News" section, and got your first affiliates. But now you're wondering: "Can I spend some extra buck to grow my network faster?"
The answer is, of course, you can. Moreover, it is absolutely legal, and modern technologies make it easy and effective. If you want to bring your game to the next level, you can simply buy traffic to the referral link. This way your income will grow rapidly!
How Do I Buy Traffic?
You can buy visitors for your links through various advertising networks or traffic exchanges, such as Google Ads, Google AdMob, Facebook Ads, Adcash, PropellerAds, Adsterra. For instance, you can pay for traffic to your blog or website, where you publish articles and promo posts with referral links in it.
Tip: when setting up ads, aim at the current mining and passive income demand, not just CryptoTab Browser.
Are There Any Limits?
We only use legitimate ways to promote our products, and we encourage our users do the same. The promotion of CryptoTab Browser via any kind of spam letters or messages is strictly prohibited.
All the terms of use and allowed methods of CryptoTab Browser promotion are listed and described here.
Free Promo Materials
To make it easier for you to attract new users, we've prepared a whole set of CryptoTab advertising & promo materials—with your unique referral link!
In the "Promo" section on our website you'll find:
| | |
| --- | --- |
| | Banner generator: create your own branded banners of any size for targeted ads and social networks |
| | |
| --- | --- |
| | CryptoTab icons, logos, UI screenshots |
| | |
| --- | --- |
| | A whole bunch of pro-grade landing pages to attract and convince new users |
| | |
| --- | --- |
| | Slogans, descriptions, and posts to share on social media or send out via instant messengers |
| | |
| --- | --- |
| | Promo videos and explainers on CryptoTab and its features |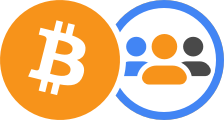 As you can see, to earn with CryptoTab you don't need to spend a lot of time and strain—we've already thought everything out for you! Just use the materials to create publications and messages, attract more users, and increase your income. You can monitor the network and track your progression on the "Affiliate" dashboard.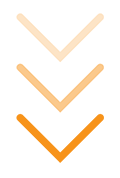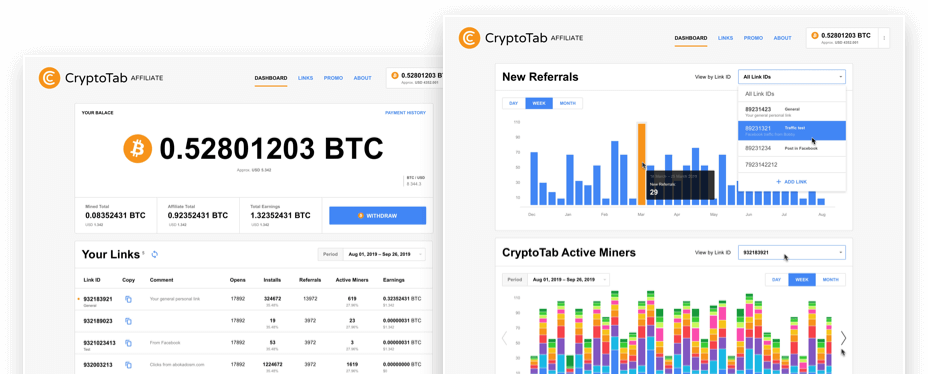 Trouble seeing this email? View it as a web page.
If you wish to no longer receive Email Updates from us, simply Unsubscribe. This email was sent because you are subscribed to CryptoTab service. We do not sell any information to third parties. Privacy Policy