We are happy to present you our new product—CryptoTab Farm! This is a truly unique opportunity to create your own mining farm using even just one computer. Do you want to multiply your BTC earnings? It's simple! No need to spend money on special equipment or have special knowledge. Connect an unlimited number of computers, control them remotely with one touch from your smartphone, change the schedule for the most efficient and profitable mining.
Do you have computers that are just standing around idle? You know what to do—download the app, install miners, and earn bitcoins!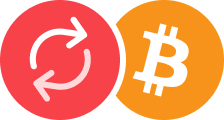 Turn the idle power into BTC!
The mining program is based on the already familiar CryptoTab mining algorithm, which has been tested by over 20 million users. With CryptoTab Farm you can choose the time when mining will be active, and withdraw funds at any moment, an unlimited number of times a day. And all this without commissions! Try CryptoTab Farm and start earning BTC now!
Read more information and watch the video overview on our website.