Earn Bitcoins while using your browser
CryptoTab is the world's first browser with built-in mining feature. It lets you earn cryptocurrency just by visiting sites, watching videos or chatting online. Try new CryptoTab Browser with improved mining algorithm, mine up to eight times faster compared to Google Chrome extension.
Let's assemble a huge mining pool together!
Become a part of a huge mining pool! The bigger the pool's computing power is, the bigger blocks can be solved,the more money you can earn! Invite most active friends of yours, who will in turn invite their own friends and start making real money! Get more than 1 BTC!
We are going to pay you for each invited user and for friends they will lead. Our mining network is up to 10 levels deep. You can check how much you'll be getting using our
income calculator
. Hurry up! – The number of mining network levels will be reduced for all newly registered users shortly! All referral bonuses that we are paying off are taken from our own mining capacities which become more effective through increasing pool's productivity.


...and we a going to pay you % of all their minings.
See recommendations and reviews from users of CryptoTab browser:
Calculate how much you could earn monthly
Number of new users invited by you
5
How many friends they lead
5
Calculate My Income
Your Friends
Your Income

Monthly income in USD (approx.)

1st Round

15%

$
2nd Round

10%

$
3rd Round

5%

$
4th Round

3%

$
5th Round

2%

$
6th Round

1%

$
7th Round

0.5%

$
8th Round

0.25%

$
9th Round

0.125%

$
10th Round

0.0625%

$
Total
Your friends and friends of them
Your monthly income could be:
BTC
How we calculate your income
Start right away!
Invite as many new users as you can. You will receive a percentage from the earnings of all users who joined using your personal link.

Share your personal link and motivate people to actively use the CryptoTab browser

People follow your link and install the CryptoTab browser

They start to use CryptoTab browser and mine

You receive a percentage from the earnings of each user you have invited, up to the tenth level
Boost your Bitcoin income
Share the link to CryptoTab with your friends and get extra earnings in BTC depending on their earnings. The more you and your friends invite - the more you earn! Be proactive and make thousands of USD per month! Copy your personal link by plugin and share it across Facebook, Youtube, Twitter, Forums, and etc.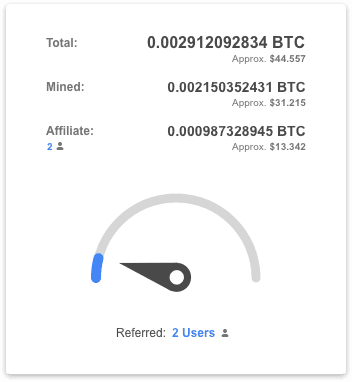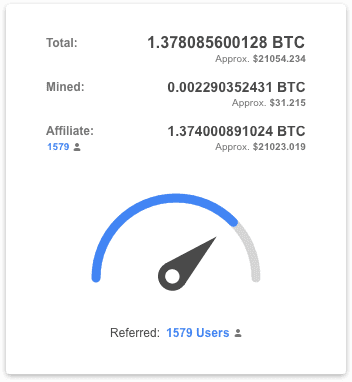 Invite your friends now to grow your mining network rapidly. Motivate them with good passive earnings as it truly works! Use all resources for PR and it will pay off in full! Use all the means to promote and create interest and it will pay for itself.
Invest your time and effort inviting new users and you will guarantee a high passive income for yourself for a long time.
Install CryptoTab Browser to start earning Bitcoins and enhance your browsing experience –
Download

CryptoTab Browser
You can trust us with 100%, we always pay! Check our
recent payments
list as a proof.
The 2-in-1 solution, browse and mine at the same time with ease
Sync your browser data on multiple devices
Built-in mining algorithm with speed adjustment
10-level referral network system
Payouts straight to BTC wallet at any time
Get more than 1 BTC! Develop the network and get your rewards!
Brief explanation video about CryptoTab
Watch this short promo video to understand more about how CryptoTab works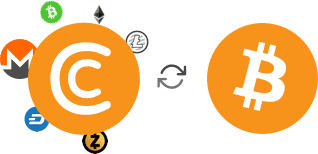 Are you surprised that it is exactly Bitcoin being mined?
CryptoTab work is based on a smart system, which dynamically switches mining between several cryptocurrencies for increasing profit up to 8x relative to continued mining of the only one cryptocurrency. Our script automatically switches mining to the most profitable coin at the moment, given the mining difficulty and stock exchange rates. After that, we convert all funds into Bitcoin, that's why your balance is displayed in BTC. It's the world's dominant cryptocurrency now, therefore we convert all funds exactly in Bitcoin.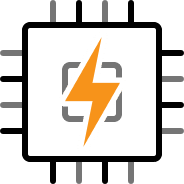 Worry about possible hardware overheating when mining?
Most likely you will not even notice that a mining algorithm is running on your computer, it depends on how powerful your computer is. You will be able to adjust mining speed, or turn it off altogether at any time.
Get access to CryptoTab right from your mobile device
We have created a fast and lightweight mobile browser with user-friendly interface and incredible built-in features. Manage your CryptoTab account right from your mobile device - check your balance, make withdrawals anytime you want, invite new users to your network, etc.

Get access to thousands of promo materials
Easily start your promotion with thousands of high-quality promo materials - banners, promo landings, images for posts in social and more.
Affiliate Account
Use one of your social accounts to sign in
Try CryptoTab browser and enjoy extremely fast web surfing combined with powerful mining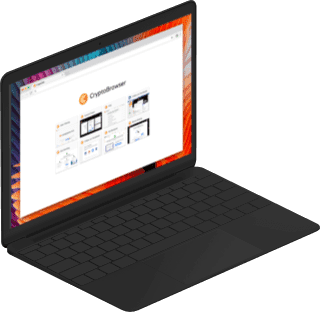 Download

CryptoTab Browser
It takes less than a minute to download and set up.
Please click on CryptoTab Browser item below after downloading to install the browser.
Open downloads list from above and click on CryptoTab Browser to install it on your computer
Please click on CryptoTab Browser item below after downloading to install the browser.
Open downloads list from above and click on CryptoTab Browser to install it on your computer