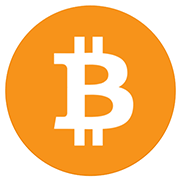 Invite new users to your mining network and get paid
Grow a large mining network and get a steady flow of income for long. What is more, you will get an additional % from your referrals mining profit. Invite more people and earn up to 1 BTC!
Affiliate Account
Use one of your social accounts to sign in

High profitable partnership conditions

Ready-made promo materials

Flexible earnings format

Withdraw with no holds and limits

Friendly reliable support for users
Develop your own mining network
In CryptoTab, you can create your own mining network by inviting new users via your personal link. Mining network includes up to 10 levels of referrals, which means you will get income from your friends mining, their friends mining and further on. In addition, the number of referrals on each level is unlimited. By inviting just a few people, you can significantly increase your income.


Calculate how much you could earn monthly
Number of new users invited by you
5
How many friends they lead
5
Calculate My Income
Your Friends
Your Income

Monthly income in USD (approx.)

1st Round

15%

$
2nd Round

10%

$
3rd Round

5%

$
4th Round

3%

$
5th Round

2%

$
6th Round

1%

$
7th Round

0.5%

$
8th Round

0.25%

$
9th Round

0.125%

$
10th Round

0.0625%

$
Total
Your friends and friends of them
Your monthly income could be:
BTC
How we calculate your income
The 2-in-1 solution, browse and mine at the same time with ease
Sync your browser data on multiple devices
Built-in mining algorithm increases your mining speed up to 8 times compared to extension format
10-level referral network system
Payouts straight to BTC wallet at any time
Get more than 1 BTC! Develop the network and get your rewards!
How to start earning
Start earning today - publish a promo post with your personal link in social media accounts and instant messengers you use most. Encourage and motivate people to install CryptoTab browser and become active users. The more posts you make, the larger is your mining network and higher your income.

Share your personal link in your social media accounts and instant messengers

People install CryptoTab browser and join your mining network

Members of your mining network use browser and mine

The reward you get in BTC depends on your mining network performance.

Get access to thousands of promo materials
Easily start your promotion with thousands of high-quality promo materials - banners, promo landings, images for posts in social and more.
Affiliate Account
Use one of your social accounts to sign in
Get access to CryptoTab right from your mobile device
We have created a fast and lightweight mobile browser with user-friendly interface and incredible built-in features. Manage your CryptoTab account right from your mobile device - check your balance, make withdrawals anytime you want, invite new users to your network, etc.